"He is a man, Madame, and like all men...is only good for one thing—hailing a taxi."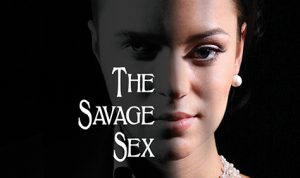 A comedy of bad manners.
The allure of the charming and witty Madame Poisson is too strong for any man in the village to resist. It seems a new suitor is seen walking through her door almost every day, but only one man notices that many of her suitors never leave. Will the Inspector finally discover her secret, or will he, too, fall victim to her fatal charms?
Details
The Time: Sometime in the past
The Place: A Country Like France
Run time: 20 minutes
History
05.19 – 05.22
Orange Coast College, Costa Mesa, CA
Various other venues including Brideview Drama Group, Ireland, Mill Mountain Theatre, and Western Kentucky University.