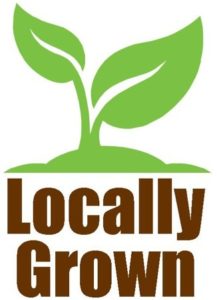 Theatre J hosted a town hall meeting for playwrights on Tuesday night (June 25) and the room was bursting with amazing stories of a D.C. theatre scene that is about to break out as a worthy rival to Chicago, Minneapolis and even—yes, they said it—New York.
Among the most interesting reports from the field – to borrow a term from Theatre J Artistic Director Ari Roth – was a preview by Gwydion Suilebhan of his annual analysis of the D.C. season, in which he logs the number of new works going up, the percentage of plays by D.C. playwrights, the percentage by women and writers of color and so forth. He'll have a lot more to say about it when he blogs about it next week—but here are two numbers to chew on until then: 31 and  9.
The first is the percentage of productions slotted for the 2013-14  season that can be considered  new plays—that is, experiencing a first, second, or third production.
The second is the percentage of plays by local writers, and according to Gwydion, it's significantly less than the current season – in fact, nearly half. This year the figure was 16 percent. And these numbers, by the way, don't include that crazy, hazy, mazy zone of self production known as the Capital Fringe.
What happened? I imagine Gwydion will have some things to say about that—he described it as a discouraging development, as it would have to be for anyone who has dedicated himself as tirelessly as he has to the cause of promoting local writers to local theatres. It remains to be seen whether that's a statistical blip or the beginning of a trend—I suspect the former–but that 9 percent is a good number to keep in our heads because it gives us a strong sense of where the landscape is currently. Maybe it's the dark Irish in my genes,  but sometimes I find a discouraging word weirdly motivating: we have work to do and one single statistic makes the case more clearly than anything else.
For any theatre community to make its mark outside its own small circle of  fans and friends requires that it dedicate itself to new plays. Otherwise it has nothing to offer to a new generation of theatergoers—and such theatre ultimately ensures its own demise. If you have nothing new to say, then eventually you have nothing at all to say, and no one has any reason to listen.
But the takeaway from the room Tuesday night was a lot of exciting energy. The fact that nearly a third of the work going up next season in D.C. is new to us and new to most of the country is a strong indicator of the health of this theatre community and the confidence of its producers in the smarts of local audiences. Theatre J has taken the lead with its Locally Grown Festival of new play readings (I was one of the participating playwrights this year, along with Randy Baker, Ally Currin, Liz Maestri, Renee Calarco) and productions (Jacqueline E. Lawton and Ari).
All of this is amazing when I think of where the climate for new work was when I first came to D.C. in 1991
Other theatres are taking up the challenge, not the least of which is Arena Stage, which this year launched a playwrights' unit. David Snider of Arena Stage was on the panel Tuesday and reported that Playwrights Arena writers – six this year – will see their work presented as part of the Kogod Cradle Series in February. And one of those writers, Randy Baker, happily detailed his surprise that Arena did not send the playwrights off to a coffee shop to be ignored, but have embraced them and invited them into the theatre's community of artists. It proves that Arena is serious about supporting the development of local talent.
The other cool piece of information that came out of the meeting: For some time now, D.C. has been home base to the National New Play Network, which has dedicated itself to creating a vehicle for staging new work and moving it forward all across the country. The NNPN created the "rolling world premiere," a concept embraced by a number of non-member theatres around the country—and its very first, Permanent Collection by Thomas Gibbons, became an instant hit. In the year after its NNPN launch, Permanent Collection was one of the 10 most produced plays in the country. On Tuesday night, the NNPN's  new executive director, Nan Barnett,  reported on an exciting initiative to develop a national database of new plays that writers themselves can update and others can read and rate—and she says, rate only positively. In this initiative, say something nice or say nothing at all.
All of this is amazing when I think of where the climate for new work was when I first came to D.C. in 1991. The scene today is worlds apart. Back in the early '90s, the only place local writers could hope to see their work on its feet was the old Washington Source Theatre Festival – and the quality of production was hit or miss. For me it was mostly miss – in one sorry instance embarrassingly so. But a few other writers I can think of made their mark through it and love it or hate it, the festival provided all of us with a rare and necessary forum for learning to be playwrights. Which is how writers of scripts become playwrights – not by sitting alone in a café, but by getting down and dirty with director and actors and working through their scripts.
Back then the notion of self-production was anathema. It was snootily dismissed as a "vanity production." The emergence of the Capital Fringe Festival has changed that dynamic, giving local writers an exciting forum for testing new work.  The D.C. Theatre scene today is a much more welcoming community to new work and emerging writers than it was when I first came here, and it is almost ready to make its mark nationally.
What will it take to push us forward? More on that in the next post.