Playwright D.W. Gregory reads from her award-winning short fiction May 15 in Long Branch, NJ.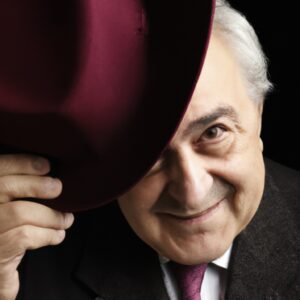 "A Tale of Two Misters" is part of New Jersey Repertory's Monday Night 'One Stand' series and features readings of two short stories.
In Mr. Henry, a retired schoolteacher finds love and hope in his next-door neighbor's tomato patch.
In Mr. Kindness, a lonely farmwife's sterile marriage is transformed by a visit from a mysterious seed salesman.
Author of Radium Girls and Memoirs of a Forgotten Man, Gregory is the 2021 winner of the West Virginia Fiction Contest and a Pushcart Prize nominee for Mr. Kindness.
"I started writing short fiction during the pandemic," Gregory says. "When theatres were all going dark. It was hard to be motivated to write for stage in 2020. But to my surprise, I found writing short fiction opened whole new worlds of characters, ideas–even styles–that I would not have ventured into otherwise. As it turns out, some of these stories might just find their way back to the stage at some point."
Gregory's work has been a long-time fixture at NJ Rep. Her drama The Good Daughter premiered at the theatre in 2003. Other works produced by NJ Rep include October 1962 and Memoirs of a Forgotten Man, which was part of a rolling world premiere through the National New Play Network. The theatre has presented readings of several other full-length plays and includes three of her one-act comedies in its Theatre Brut festivals of short works.
Doors open at 6.30 for happy hour. The reading begins at 7 p.m.
For more information and to purchase tickets go to http://www.njrep.org/one_night_stands.htm