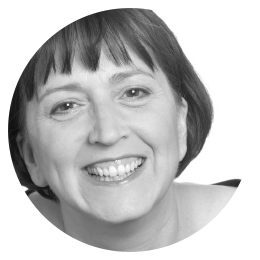 SHEPHERDSTOWN, WV — Playwright D.W. Gregory is one of eight finalists for the 2021 West Virginia Fiction Competition.
The competition is sponsored by Shepherd University's Center for Appalachian Studies and Communities, which announced the finalists June 9.
Gregory was selected for her short story, "Mr. Kindness," a fantasy about a bored farm wife whose life is transformed by a visit from a traveling seed salesman.
Gregory said she took her inspiration from a recent news item about mysterious packets of seeds that showed up unexpectedly in people's mailboxes.
"I read speculation about the source of the seeds and warnings against planting them," she said. "Some experts feared they were some kind of invasive species or bio-hazard, but I began to think about all the possibilities those seeds might contain. Not just hazards, but opportunities."
D.W. Gregory is the author of more than a dozen full-length plays, including Memoirs of a Forgotten Man and Radium Girls, which is one of the most-produced plays in U.S. high schools. "Mr. Kindness" is her first foray into fiction in more than 20 years.
Other Finalists
Other finalists include Stephen Bartlett, also of Shepherdstown, for "Spirit of Kind Feather"; Julie Becraft-Shehan, Harpers Ferry, "Ties That Bind"; Lynn Swanson, Hedgesville, "Motel"; M. Lynne Squires, Scott Depot, "What He Didn't Hear"; Sean Patrick Duffy, Wheeling, "The Wake"; and Belpre, Ohio residents Lois Spencer, a Shepherd University Lifelong Learning program member, "Wild Geese," and Kandi Ellison, a West Virginia college student, for "Dog Days."
All submissions are unpublished stories written by either a West Virginia resident or someone attending school in West Virginia.
Writer-in-Residence Marie Manilla
Shepherd Appalachian Heritage Writer-in-Residence Marie Manilla will review the eight submissions and choose first, second, and third place winners. Manilla will write fiction critiques for each of the finalists. Winners will be announced on August 1, and the awards will be presented by Manilla and competition partner and funder, the West Virginia Center for the Book, on September 30 during the Appalachian Heritage Festival at Shepherd.
"In some sense, each of the finalists is a winner," said Dr. Sylvia Shurbutt, director, Center for Appalachian Studies and Communities.  "Everyone has this extraordinary opportunity to receive a priceless piece of literary advice from Manilla."
The complete announcement can be found on the Shepherd University website.
For information about the competition or to learn more about Manilla, see https://www.shepherd.edu/ahwirweb/manilla/.